Regal Tip "Classic Series" 8A Drumsticks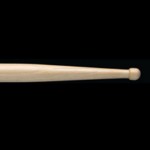 The Regal Tip Classic Series 8A Drumsticks are finely crafted from top quality U.S. hickory or maple and are available in wood tip only. The dimensions are .555″ x 16″.
Innovation, quality and attention to detail goes into every Regal Tip drumstick. From the pioneering designs to the unique finish, no other drumstick looks, performs or feels like a Regal Tip.