Genis GEN6 "Hard Tonal" Timpani Mallet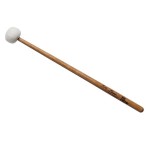 The Tim Genis Signature GEN6 "Hard Tonal" Timpani Mallet by Vic Firth retains a dark quality while achieving excellent articulation. It has a wood core, and the persimmon shaft provides a darker sound. The balance and weight of this model makes articulation effortless. The head diameter is 1 1/2″ and the length is 14 5/16″.
The versatile Tim Genis Signature line of timpani mallets is tonal in character and designed to create different colors and qualities of articulation.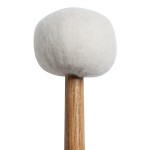 Tim Genis has been a member of the Boston Symphony Orchestra since 1993, when he won the appointment as Principal Percussionist – a position which he held until winning the timpani position, a role made vacant with the retirement of Vic Firth after a 50 year tenure.